Finally!! This year's club shirt...
The shirts will be OLIVE GREEN WITH WHITE WRITING (assuming the green is in stock when we order, so exact color subject to change).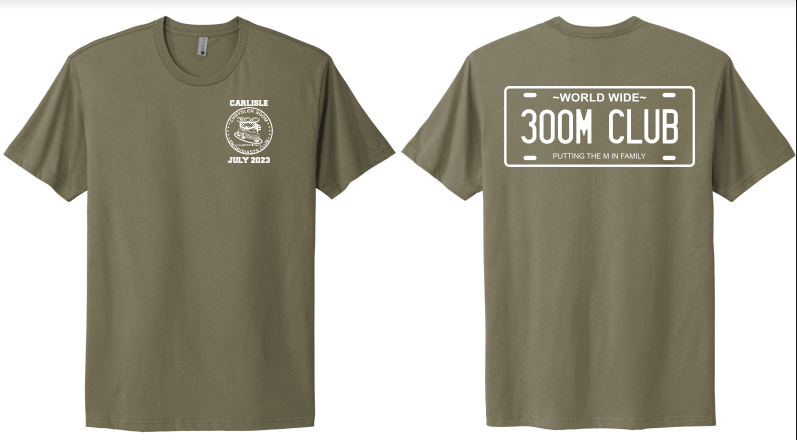 Please consider the size carefully, if you are in doubt please order the next size up. No additional sizes are ordered. They will be a 50/50 blend.
Cost is $16 a piece for S-XL and $17 for XXL, $18 for 3XL.
Please send via PayPal to
payments@300mclub.org
no later than WEDNESDAY, JUNE 21. If a shirt is not paid for by then, it will not be ordered.
Shirts must be paid for ahead of time or they will not be ordered. We order NO extra shirts - this is a one-time opportunity to purchase.
Delivered at Carlisle or if you're unable to join us in Carlisle, you may still order a shirt if you'd like. Just pay for the shirt now and we will figure out the shipping costs after the meet.
Lindsey
2022 Club Treasurer
Ride of the Month Winner: September 2017, May 2019, December 2022
Ride of the Year Winner: 2022
My what, my why, and my how: