So today I think I finally started to feel the transmission going. About 700-900 miles after the code for torque converter first popped up. I know some got away with replacing the converter but for how cheep trannies are around there is no point as the rest of it (internal transmission parts) has 200k.

I saw on car-part there are 2 id numbers (one being for the 2.7 engine cars correct?) ...4799940 and 4799941.

The 2.7 (4799941 looks like, am I correct?) around me they show have a lot lot less miles, and there are quite a few. Two with 58k and 59k of 01, 00 intrepid, and also nearby. The 3.5 ones , just one at just under 100k but its 2 hrs away.

Is there something that needs changed to put a 2.7 tranny in my 01 LHS . Im not looking to change anything for improvement or what not just don't want it to break down, she has given plenty of notice now (unlike the pos Buick rdvz who just crapped its tranny with no warning this week).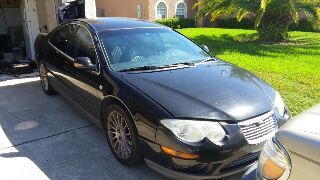 2002 Chrysler 300M Special ...151k (179k replacement engine) ....my dd.....
2001 Chrysler Lhs ... 181k ... her dd
2000 Chrysler 300m Base ... 135kk ... my all round "truck"