I am trying to clean out and organize my storage areas and have discovered a lot of extra LH stuff that I don't see myself using any time soon.
Right now I'm just making a list and adding whatever photos I have, but I will add photos of all items.
I will keep adding to the list as I get time will keep bumping the thread and cross items off as they sell.
1) Very rare embossed Chrysler Wing PT Cruiser Platinum Edition dark slate headrests converted to tilting LH headrest mechanisms.
$100

for the set + shipping.
These are very hard to find: I've only seen 5 sets in my life and I own 2 of the 5.
They are incredibly cool headrests, the embossed Chrysler wing is awesome.
I'd keep these, but I don't really need them for anything.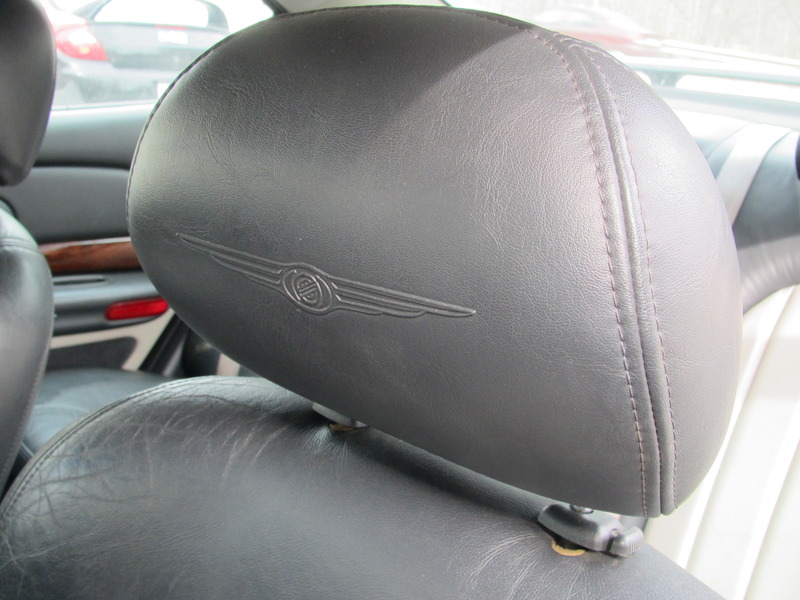 2) 4 Painted Twin Six 17'' wheels - 2 2001 Style (domed center cap) and 2 2002+ style (flat center cap)
$50

for the set. Will ship - you pay.
These were my mom's winter wheels purchased from several different sources.
I thought they were leaking. It turns out it was the TPMS sensors.
These really need to be repainted, but they're in really good physical shape - the beads are mint.
Includes the 2 center caps as shown.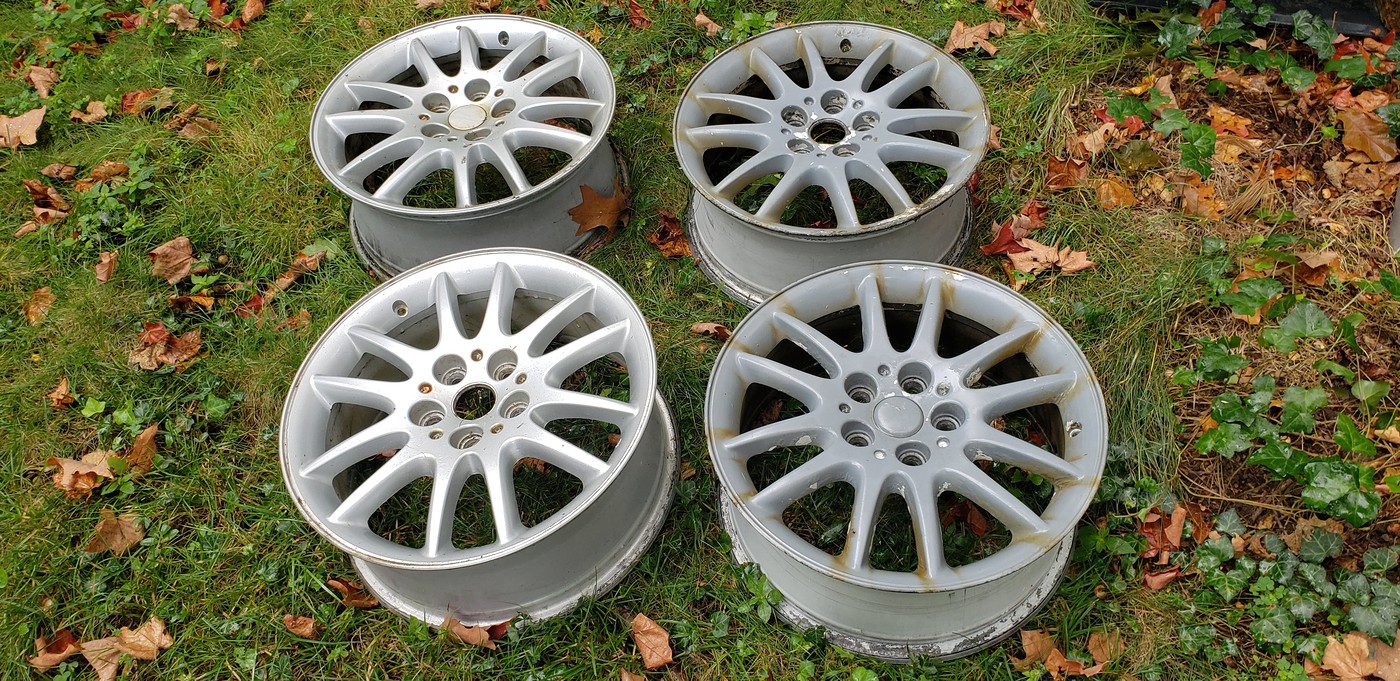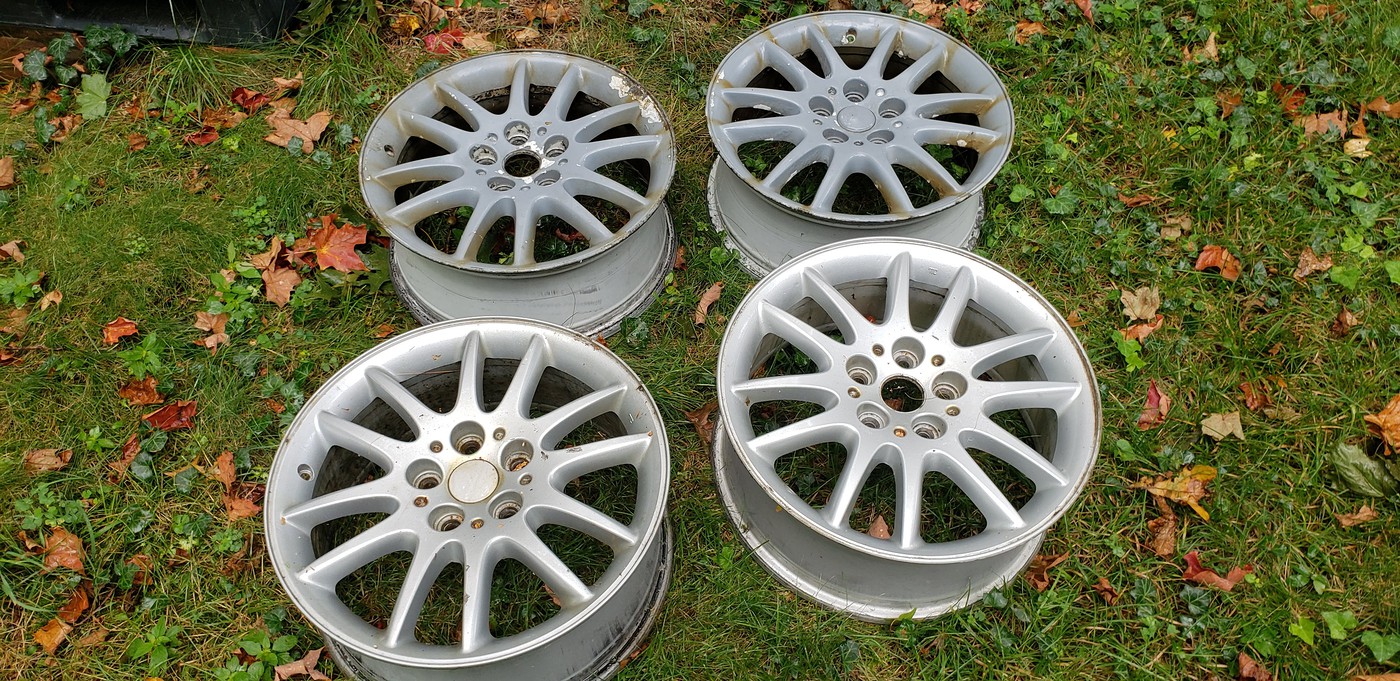 3) 16'' Steel Full Sized Spare from my 2001 Chrysler Concorde.
$25

Probably best for local pickup.
This has never touched the ground except for being in storage.
Yes the tire is old, but it is certainly functional for a spare - it holds air great - and the wheel is like brand new.
4) 2 Brand New KYB Rear Struts.
$75

Will split shipping costs with you.
I bought these for the Pro Am before we sold it.
One appears to have been slid into a spindle before and has some minor scratches on the bottom, but both are in brand new condition.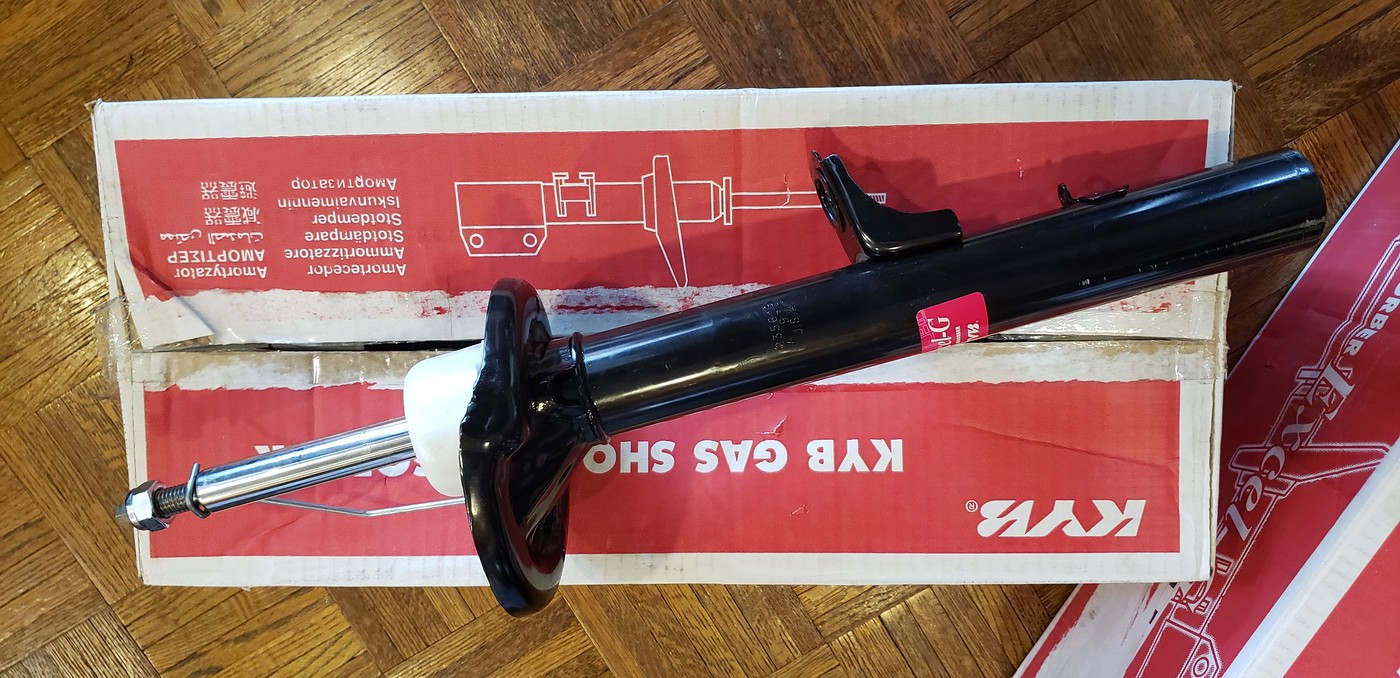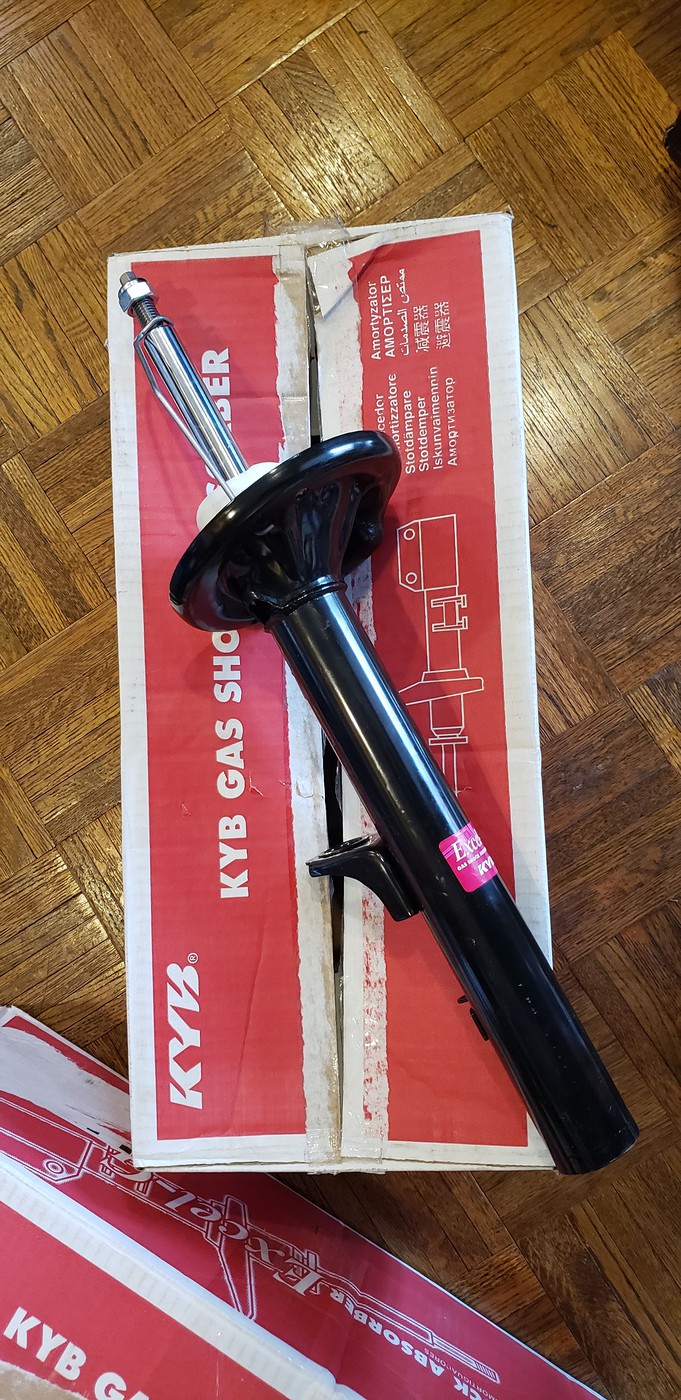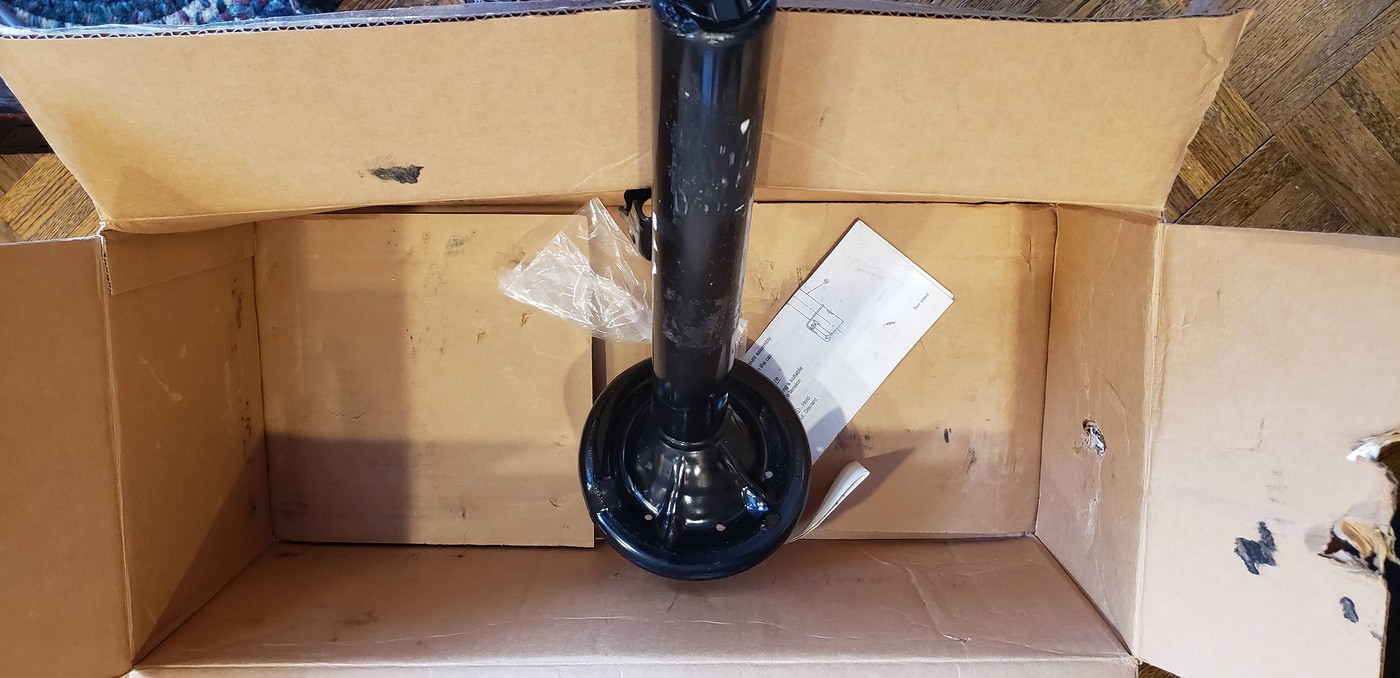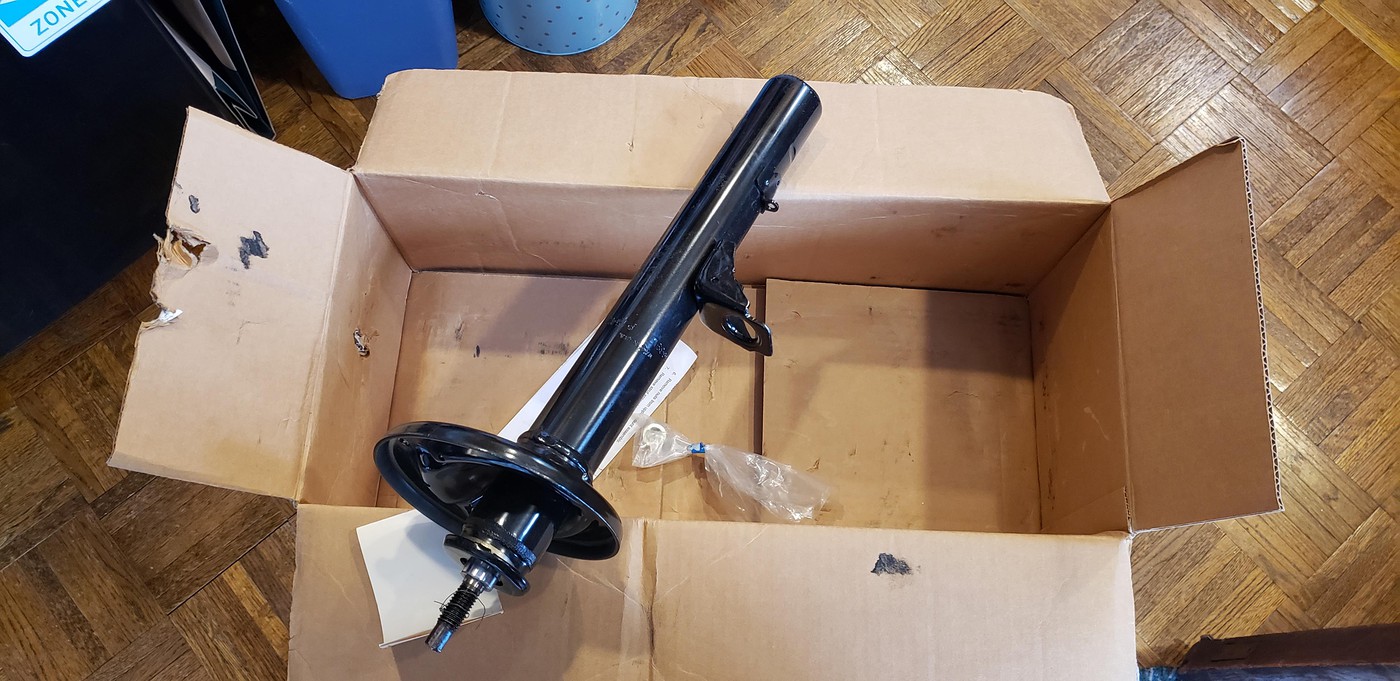 5) Dodge Intrepid Police Interceptor Trunk Mat
$75

I'll split shipping with you.
Good condition, used one summer in my Intrepid trunk by me and no longer fits with my sub box.
It is very tough to find these anymore, and no one ever made a good trunk mat for the Intrepid other than this one.
6 ) 2002 Dodge Intrepid ES front bumper in Brilliant Silver Metallic
$75

+ shipping.
Not sure how to ship, but willing to figure it out.
Very nice shape, not 100% mint but close, I swapped it when I had the Intrepid painted because I wanted a bumper without license plate bracket holes. I'll peel the dip off and take better pictures.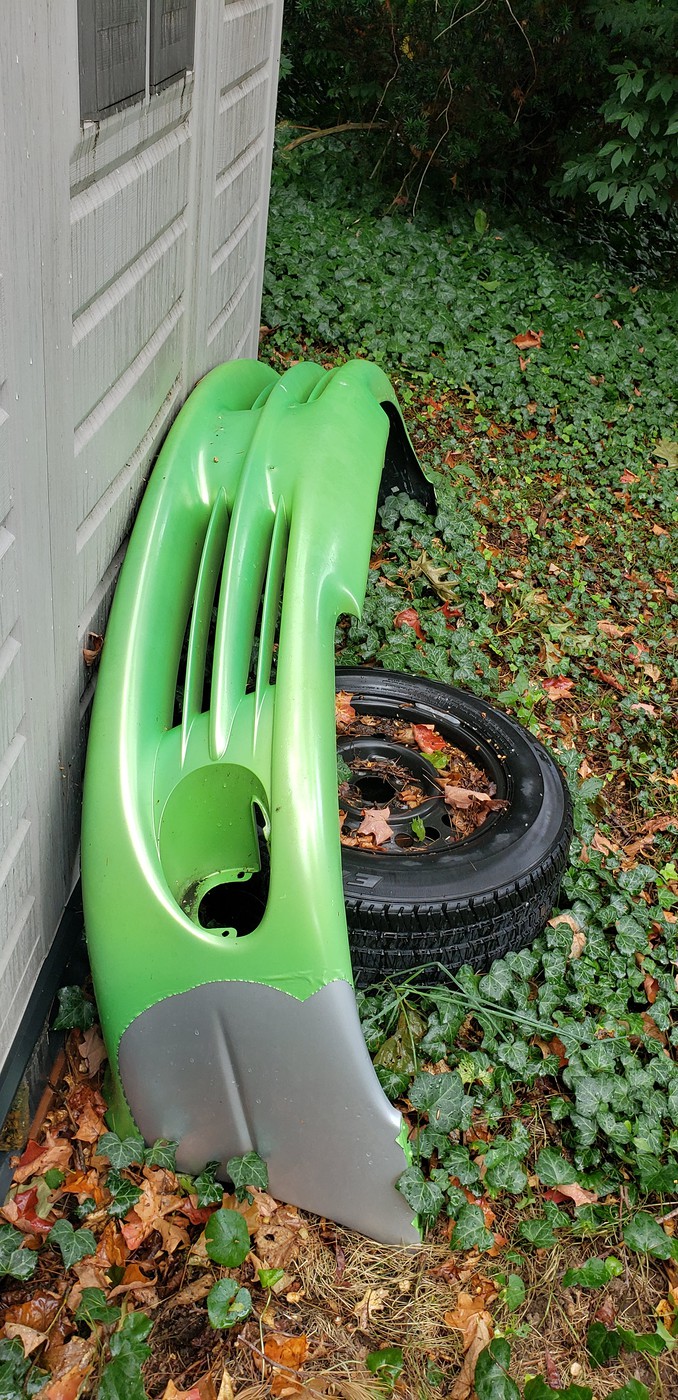 7) Jeweled 300M Tail Lights
$50

for the pair + shipping.
I just discovered I have 2 sets around as spares - I definitely don't need 2 spare sets.
2004 Dual Color ATC head(s).
$25

for each individual unit + shipping.
1 Sold.
I have been grabbing these now for years in plans to solder them and re-sell them, but I have never done any of them.
I can't even remember how many I have, nor have I tested most of them, but I would let them go cheap since you'll have to solder them.
9) 300M Radio Bezel
$15 shipped.
I have at least a couple of these.
10) 300M License Plate Bracket
$35 shipped.
I have at least two in decent shape.
11) 360W LHS "AC" Amp.
No bracket. Worked great in the Pro Am. We replaced it when we did the JBL conversion.
$35 shipped.
I have other items I am sure and I will continue to add as I go through my storage areas.
Send me a PM or post here if you are interested in something.
2017-2020 Club Vice President. || Carlisle 2019 Best Exterior! Thank you!



2002 Dodge Intrepid ES. || 2004 Chrysler 300M Special. || 2009 Dodge Ram SLT.


1969 Plymouth Satellite Wagon.

||

1969 Dodge Coronet 440 Coupe.


Ashley's: 2017 Ford Fusion Energi. Mom's:

2003 Chrysler 300M. 40k!


Prior: 2001 Intrepid SE. || 2001 Concorde LXi. || 2002 300M Pro Am. || 2004 300M Special.